Londoners quite like talking about the weather. But there are actually more to London than just its gloomy weather. If this is your first time stepping foot into London, perhaps you need to read this. These may actually be surprising facts or tips for some of you.
Here are a list of things you NEED to know before visiting London:
1. Oyster Card
Get an Oyster Card or a Visitor Oyster Card before getting to London (or you can get it there too). It's cheaper and more convenient. It works pretty much like the Touch 'n Go system in Malaysia. You can use this card for any mode of public transport in London (railway trains, underground tubes, buses, etc…), simply by tapping it as you enter and exit. It's way cheaper than buying a single journey ticket.
* Do note though that on buses, you only have to tap your oyster card on entry. Do not tap again on exit or you'll be charged twice.
2. The (Gloomy) Weather
Image from: Dump A Day
London weather is unpredictable. Always….I mean ALWAYS pack an umbrella with you if you want to stay dry, or wear a jacket that's actually waterproof. London is infamous for its gloomy weather and random showers. It can be 20 degrees at 1pm and 9 degrees at 10pm!  Always check the weather to dress accordingly.
3. Tap Water is Safe to Drink
It might not be usual for Asians to drink water straight out from the tap, but in countries like Australia, Germany, Austria or the UK, it is perfectly safe to drink tap water. Rest assured, it is safe to drink tap water in London too and this could potentially save you a few pounds.
4. The Crowd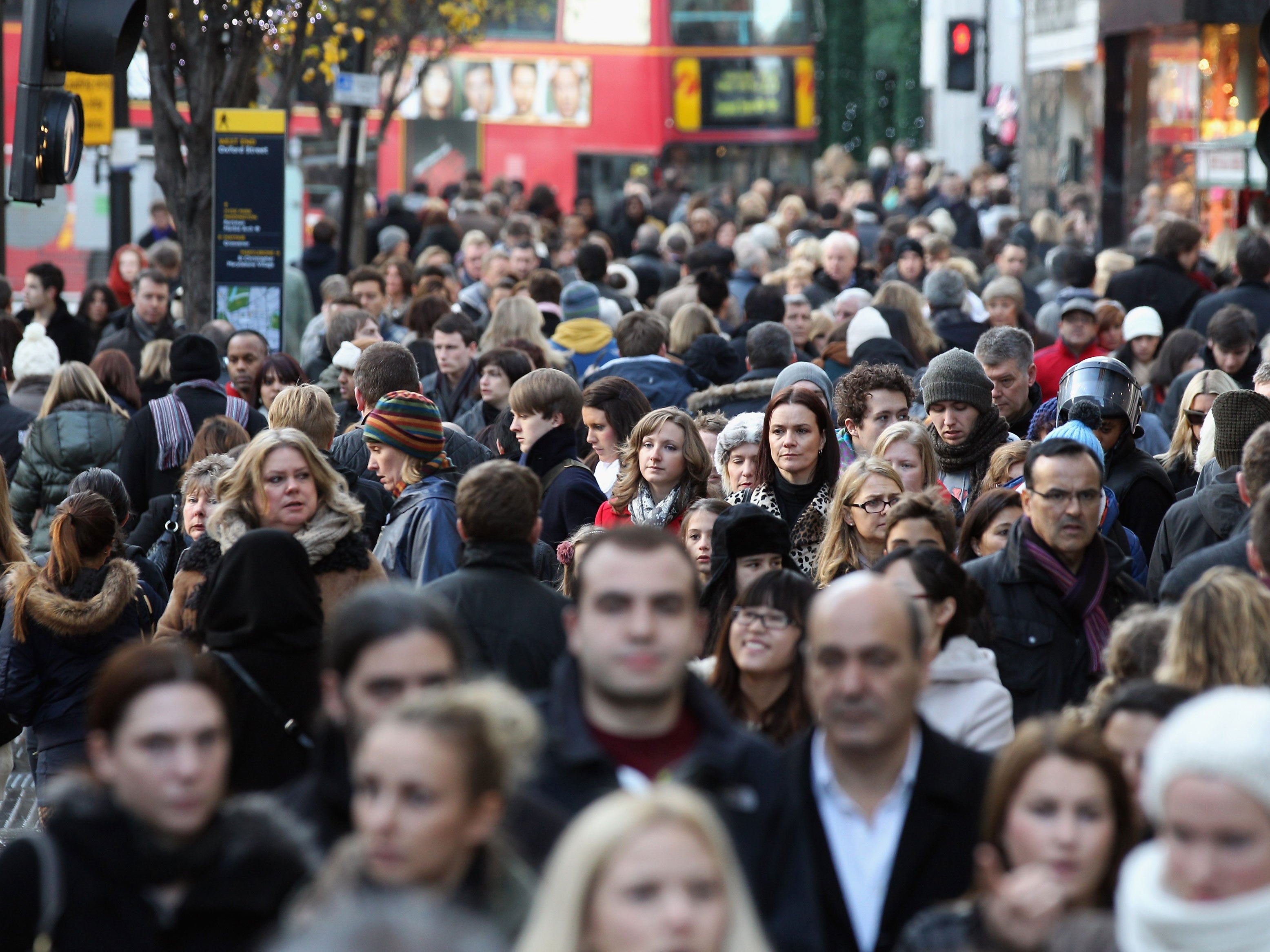 Now……THAT is a typical crowd in Central London. Londoners are known for their "every man for himself" attitude. To some, it might come off as unfriendly, but truth is, everyone is just busy with their own….stuff. Even on a Sunday, be ready to expect crowded malls. It's the kind of crowd you cannot stop walking midway or you WILL get pushed out of the way.
5. Traditional British Pubs
You shouldn't leave London without trying traditional British "pub grub". If anything, British pubs or gastropubs serve some of the best steak and ale pies and Sunday roast dinners. Most importantly, don't be surprised to see a 'Quiz Night' going on in a British pub on a Sunday night. Pub quiz night is as British as it gets! If you wish to fully indulge in the British culture, be sure to participate in one!
6. Food Markets for Good Cheap Food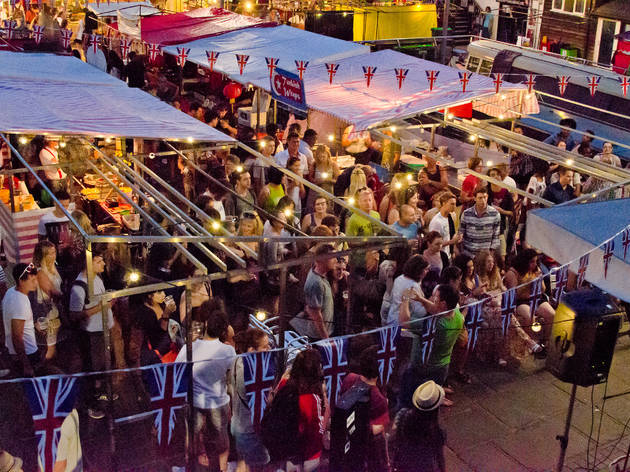 Make sure to check out the amazing food markets in London! They serve some really good, cheap, and diverse food there. Brick Lane, Borough Market and Camden Lock Market are some of the few you shouldn't miss.
7. Indian Food in London
Image from: Match.com
Speaking about food, you MUST try Indian food in London! Ask any British, "What is the best English food you would recommend me?". Most would answer "Tikka Masala is the most (and best) 'English' dish you can find here". It tastes HEAVENLY. Whether or not it tastes exactly like the ones in India, we can't argue for that. But it is indeed good food, and that is all that matters right?
8. Vinegar on Chips
Image from: The Sun UK
If you see a bottle with 'soy-sauce-looking' sauce at fish and chips restaurants, yes it's vinegar. Surprising? Well….In the UK people tend to add salt and vinegar onto their chips. Perhaps you should try it during your visit in London.
9. English Breakfast and Black Pudding
Needless to say, you can easily get a good finger-licking Full English Breakfast almost anywhere in London. But do you see that black piece of thing there? THAT is what you should definitely try when you're in London. That is called black pudding. It is a type of blood sausage, commonly made of….well, pork blood, with a blend of pork fat, onions and oat meal. It is commonly eaten in Great Britain, Ireland and in other parts of Europe. Mind you, it actually tastes pretty damn good. Worth trying *winks.
10. The Queen Owns ALL the Swans in Britain
Image from: Business Insider
Do not harm the swans you see in the UK. The Queen (actually) owns all of them. No this isn't a joke. This is a legislation from back in the medieval days, but the swan law still stands.
So, there you go! You are now almost (if not entirely) ready to visit London. Of course there are plenty other fun facts and tips to know about London, but we can't possibly cover everything. We did choose some of the most interesting and important ones though.
Do let us know if we've missed anything in the comment section below! 
If you would like to save more money for your travels, don't forget to check out Flexiroam X for some of the best (and cheapest) data roaming packages with coverage of up to 100 countries. You can read more about it here. 
Follow us on:
Facebook: https://www.facebook.com/flexiroam/
Twitter: @flexiroam
Instagram: @flexiroam