No longer a project of the future, 5G is finally making its appearance in the technology world. A lot of carriers started to roll out 5G in several cities, even countries. But, what exactly is this technology that's right in front of our eyes? Is 5G any different than 4G/LTE, 3G, 2G, etc?
What is 5G?

5G is the 5th and the next generation of mobile broadband for digital cellular networks. The deployment of 5G started in 2019. The speed of 5G is nothing to be joked about; it is much faster than 4G/LTE connection. On top of the speed, 5G is designed to be more technologically capable, compared to 4G/LTE and the oldest generations of the mobile network. Hence why 5G is to replace 4G/LTE, 3G, etc.
According to a report by GSMA Intelligence, 5G will have 1.4 billion connections and almost ⅓ population coverage by 2025. So, 5G is the next big thing.
What to expect from 5G
Before 5G, we are accustomed to the speed and then-advanced technology of 4G. But, be prepared for the emergence of 5G, because there is going to be a lot of new and innovative aspects of 5G that the previous generations don't have.
Enhanced Mobile Broadband
What is a new generation of connection without an improvement in speed? The speed of 5G should reach data rates up to 20 Gbps. Imagine all the things you can do with such speed data.
Latency Decrease
Imagine a world where streaming a video or playing online games will be as seamless as listening to music. No more annoying delays when you're watching a movie, even when you download it. Projected to decrease the end-to-end latency by ten times, 5G's developers are planning to achieve the uniformity of the user's experience.
Lower Cost
For the price of 5G, there hasn't been any price tag yet. But, according to Qualcomm, one of the critical objectives of 5G is to lower down the cost-per-bit in comparison to 4G/LTE. Hence why the developers are leveraging new and broader spectrum in higher bands.
Interconnection
Other than its speed, there is one thing that makes 5G stand out; it's interconnection. With the emergence of the Internet of Things, being interconnected is a primary need for everyone. Predicted to surpass 25 billion of global connection by 2025, Internet of Things will be among the lists of fundamental needs.
5G will change the way we interact in the world and technology. Not only people, but 5G connectivity also aims to connect and control machines, objects and devices around the globe. It allows cities and municipalities to operate efficiently and connects their traffic infrastructures.
5G Applications
Other than your phone and the internet, 5G is also capable of a lot of things. According to a report by CBN Insights, here are the areas in which 5G holds a significant impact:
Manufacturing
One area that 5G is definitely excelling on is the manufacturing industry. The manufacturing industry will gain benefit from a more accessible production operating system. It will become more flexible and efficient, so that the idea of "smart factories" that relies on automation, artificial intelligence and IoT, could be implemented. We're talking robots and AR here in the factory!
Energy and Utilities
5G will most likely have a massive impact on energy and utilities, especially with the emergence of the next wave of smart grid features and efficiency. The smart grid will help to achieve proficiency in terms of cost, as it will reduce electricity peaks and energy costs. 5G will also increase the lifespan of battery-dependent devices to ensure more extended connectivity.
Agriculture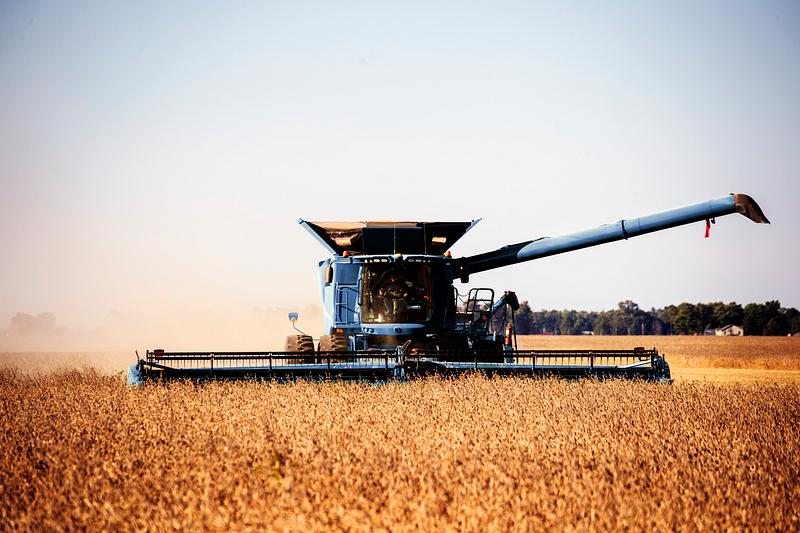 Farmers around the world are slowly rotating towards IoT devices to help with the crops and plantations, such as watering, fertigation, and safety. 5G could help the farmers to have access to real-time data so that they can monitor, track and automate their agricultural systems. Maybe someday the world will have "smart farms", we'll never know!
Retail
Who here is guilty of spending hours in the fitting room because you just couldn't decide? Or when you do some online shopping, the clothes aren't as lovely as the pictures? Imagine having an advanced AR/VR application to help you shop for dresses online with an experience of actually having to try it out. 5G could be the main gate to VR dressing rooms and AR experiences in stores!
Financial Services
5G connection will also impact the financial services that concern companies and users. Most of the financial services we know are utilizing digital operation so that 5G will accelerate this process of digitization. Wearable devices can also be a method of sharing biometric data with financial services to authenticate the users' identities.
Healthcare
There are more than a hundred ideas for 5G to improve healthcare, while also profits the hospitals. Healthcare industry will need a 2.314 quadrillion gigabytes by 2020, hence why the ultra-less latency of 5G will be a great help.
Insurance
In the insurance world, everything has to be efficient and fast at the same time. 5G could help insurers in making decisions effectively and efficiently. 5G will also promote accurate and useful data sharing; for example, when someone crashes a car, the insurance company will have access to receive real-time data.
Transportation
The transportation industry is among the top sectors that will experience firsthand 5G's capability. Because of the rapid development of technology in the automotive or transportation industry, it's possible to expect a more integrated, real-time and end-to-end visibility of the transportation system. Other than that, 5G could bring the innovation of Vehicle to Vehicle (V2V), as well as Vehicle to Infrastructure (V2I) communication, due to its nature of high-speed interconnectivity.
AR/VR
Augmented Reality (AR) and Virtual Reality (VR) are depending on 5G networks, as they require a cheaper and more extensive network with low latency. 5G is it! AR and VR won't be able to operate without fast connectivity, and 5G is the key to this matter. As mentioned before, 5G's developers will decrease latency by ten times!
Media and Entertainment
The part where everyone is most excited about is here! It's all about media and entertainment, and yes, it includes games! 5G is all about innovations in mobile media, advertising, games, home broadband, TV and VR/AR devices! Imagine a world where you don't have to wait even for a few minutes for a game to download! 5G is heading that way.
Concerns about 5G
As one of the new and coming innovations, the public will always be wary and cautious. Concerns about 5G deployment are everywhere on the net. What exactly are the matters that might affect the implementation of 5G?
Environmental Impact
Although the topic of ecological damage is still undergoing a study, many discussions are going on on the internet. The public is scared of the environmental harms as 5G requires a lot more energy compared to the previous generation of mobile broadband. 5G is predicted to consume up to three times the energy it takes to operate LTE.
Security
Security will always be the top concerns of the public. Why? We have the privilege to store everything in the cloud, and we tend to trust our technology. But, a lot of people are afraid of the massive surveillance that might occur to them. What exactly does it mean? It means that the intelligence services might have access to the users' activity and behaviour when connected to 5G. Right or wrong, we are still in the grey area. There's nothing wrong about being cautious.
Health
Other than the said two concerns, people are anxious about the radiation or other side effects that 5G might bring. The radiation-related concern is not something new that the public has. The rumours of 5G being so contagious spread around the globe, especially in the Western hemisphere. The frequencies that 4G transmits is lower than 5G but still won't emit radiation. For now, there's no in-depth research about these concerns, but so far, 5G has been found safe to use.
"Fake" 5G
Many companies are promising the users of 5G, even way before the deployment begins. These pre-5G networks are considered as the improved version of 4G, not exclusively the real 5G. Users are not keen on the fact that these carriers marketed this improved version of 4G as 5G.
Countries that support 5G
South Korea
South Korea is the first-ever country to deploy 5G connectivity fully! The roll-out of 5G was in April 2019, and it gained a lot of exposure from the citizens. South Koreans consumers have been purchasing 5G devices in a short amount of period, to the point where stores are unable to keep up with the demands. Within three months, more than one million people have subscribed to 5G mobile contracts.
United Kingdom
The marketization of 5G in the UK started slowly. From one carrier to other carriers in a few months. The first network to launch 5G in the UK was EE in late May 2019. 5G connectivity has grown since and is still growing. 5G connection is available in most cities in the UK, according to the networks.
China
Are you even surprised that China is among the first countries to deploy 5G? First implemented in late October of 2019, 5G is rising to the top as customers will slowly adapt to the changes. As the largest mobile market worldwide in 2018, GSMA expects 36% of China's mobile users to use 5G by 2025. Imagine millions, even billions of Chinese citizens using 5G over six years.
European Union Countries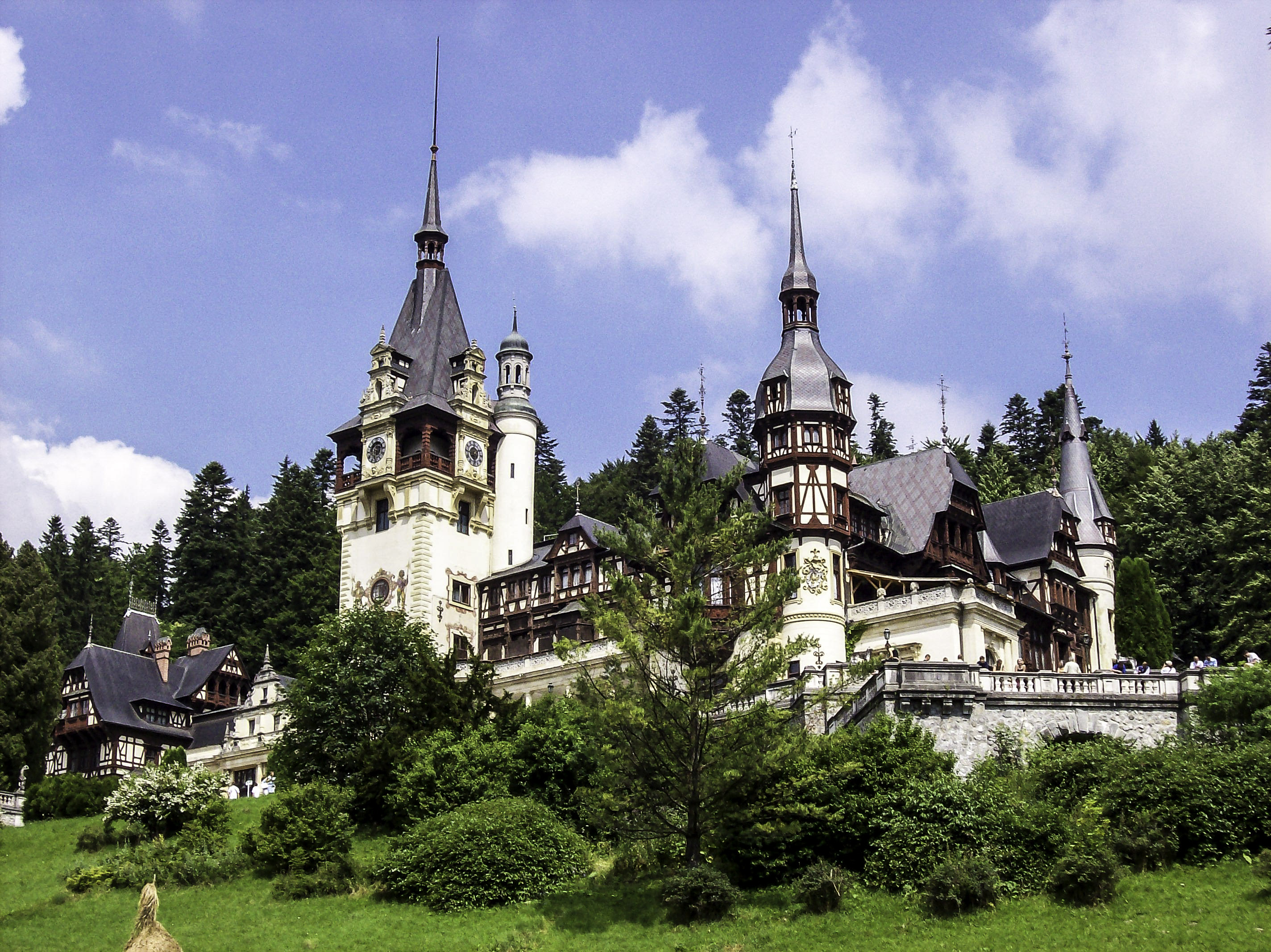 Not as fast-paced as the countries mentioned before, the European Union countries are also emerging towards 5G connectivity. The UK is the only neighbouring region that has fully implemented 5G. Six countries within the EU have deployed 5G with at least two providers, which are Romania, Austria, Germany, Italy, and Ireland.
Countries to support 5G in 2020
Canada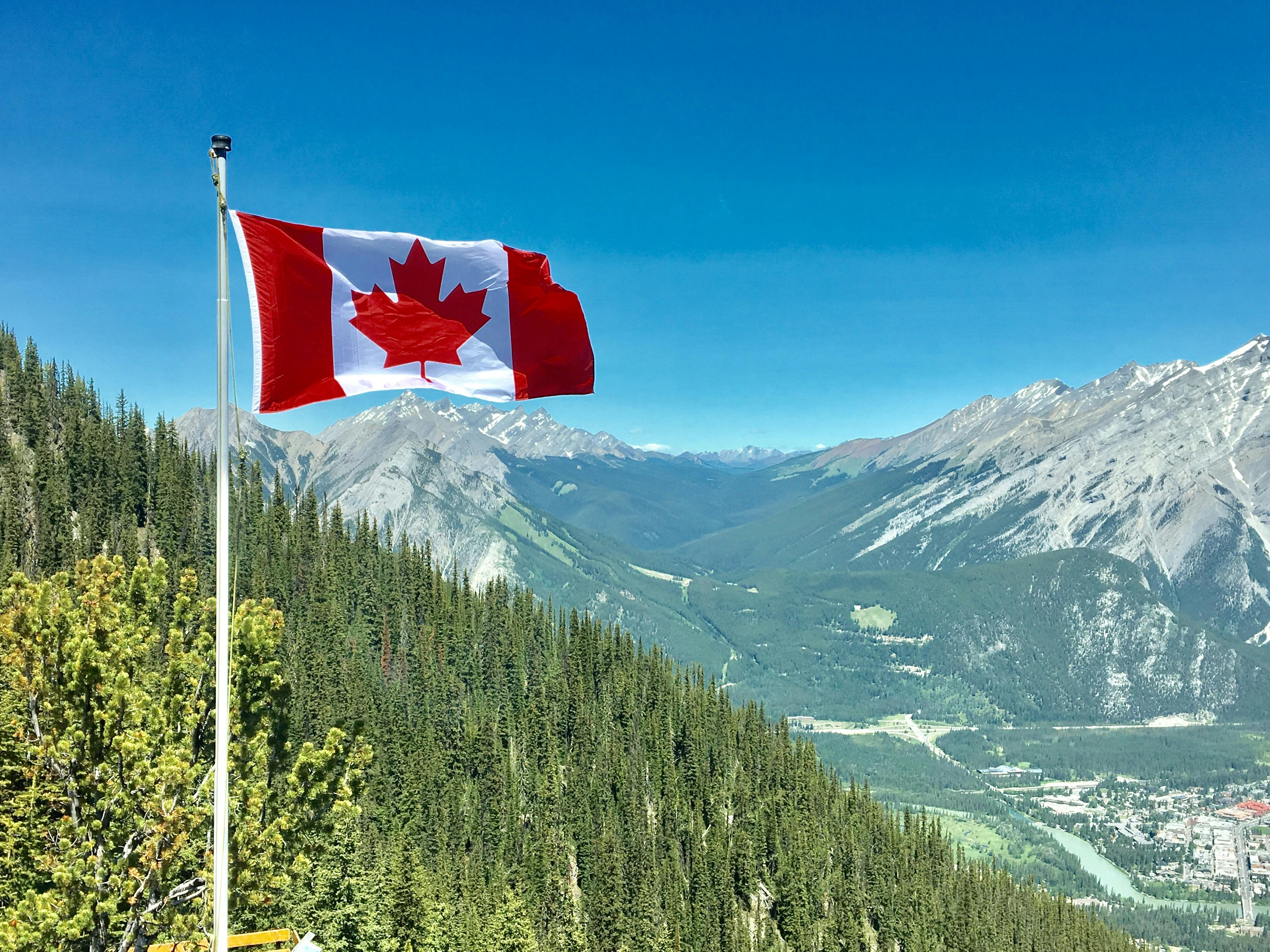 Canada is still in the process of deploying 5G. The plan for 5G roll-out will happen based on the location, for example, rural, urban or city. The government has invested $199 million to modernize the network for five years. Most of Canada's telecommunication carriers will launch 5G in mid-2020, late-2020 and early 2021.
Japan
Japan will deploy 5G before July, coinciding with Tokyo 2020 Summer Olympics. The carriers will all participate in using 5G locally. Not even done with 5G, Japanese Government allocated $2.06 billion to support 6G research. Wow!
Malaysia
Malaysian ex-Prime Minister, Tun Dr Mahathir Mohamad, said that Malaysia is on-track to implement 5G commercially by the third-quarter of 2020. There are multiple live-sites testing areas in Malaysia, for instance, Kedah, Kuala Lumpur, Perak, Selangor, Terengganu and Penang. 72 out of 100 5G use cases had been identified in the said locations.
Nordic Countries (Denmark, Finland, Iceland, Norway and Sweden)
The leaders of these five countries, Denmark, Finland, Iceland, Norway and Sweden, have signed an agreement letter to accelerate the development of 5G. They declared that the Nordic region would be the first interconnected 5G region in the world. During 2020, this region will commercially roll out 5G, and it will be accessible to the public.
Companies leading 5G technology
According to Forbes, these are the industries that are leading the 5G technology, especially in the Infrastructure Equipment Providers and Mobile Handsets.
Infrastructure Equipment Providers
What exactly is Infrastructure Equipment? It is the core network components or hardware and radio access network components. The hardware for 5G is full of new capabilities, for example, Machine Learning (ML), Artificial Intelligence (AI), Virtualization and Software-defined Networking (SDN). For radio access networks, it is something that affects how your smartphone or devices communicate across a cellular network, and that includes base stations and antenna arrays.
Ericsson
In terms of single-purpose provider, Ericsson is the number one leader in the industry. They are currently shipping 5G infrastructure solutions that stretched from mobile NR, inter-band carrier aggregation and core and integrated radio solutions. There are 23 5G contracts in the US, UK, Europe region, as well as South Korea and Japan. They are currently investing in AI and open source initiatives to deliver cheaper operation costs.
Samsung
Other than Ericsson, Samsung is also the leader in the industry of infrastructure equipment. The company claims to ship over 53.000 units to South Korean operators. Samsung is also expanding its wings outside of the Asian markets.
Huawei
Although not labelled as the leader, Huawei is one of the most prominent providers in the industry of infrastructure. It is currently shipping 5G infrastructure solutions in more than 100.000 5G base stations globally.
Other Brands
– Nokia
– ZTE
Mobile Handsets Industries
Moving on from the infrastructure industry, the now-famous sector in the world is the handsets industries. Everyone on earth most likely depends on their smartphones, smartwatches, laptops or PC to go about on their daily lives. 5G deployment is the next generation of mobile network and will be the backbone of most devices shortly.
Samsung
Not only in the infrastructure industry, but Samsung is also leading the mobile handsets industries. They have successfully shipped 5G phones with multiple carriers all around the globe. Samsung's devices are a mixture of Samsung's own Exynos 5G modem and Qualcomm's Snapdragon 855, paired with Snapdragon X50.
LG
Right after Samsung, we have LG, another Korean handset maker. The company created a new device that supports 5G to the operators and customers. They have shipped their products to the entire world, and they work in different locations.
Oppo
Oppo is China's smartphone manufacturer and it was one of the first manufacturers to launch a 5G phone in Europe. Not only Europe, but Oppo is also well-known in Asia, the UK and even Australia and the UAE. It is an innovative company, and there may be an innovation in the market soon.
Other Brands
– Xiaomi
– OnePlus
– Motorola/Lenovo
– Huawei
– ZTE
Best Upcoming 5G-supported Brands and Phones in 2020
Samsung
Yes, it is none other than your favourite Korean smartphone manufacturer, Samsung. As said before, Samsung is leading the mobile handsets markets. In 2020, they will have a few new phones that will support 5G. For example, Samsung Galaxy S10, Samsung Galaxy S20/S20+/S20 Ultra, Samsung A90, Samsung Galaxy Note 10+, and Samsung Galaxy Fold. Samsung Galaxy Fold is probably the most-awaited phone in 2020. Still, sadly there was a mechanical issue that led to the postponement of Galaxy Fold. Other than that, Samsung S10 is Samsung's primary 5G device.
LG
LG's 5G device is none other than V50 ThinQ 5G. One of the most notable features of V50 ThinkQ 5G is the back of the invention is decorated with a light-up 5G logo, which will inform people that it runs on a 5G network. The famous phone is now being shipped all over the world, including the UK, USA, Australia and European countries.
Xiaomi
Xiaomi is one of the mobile device providers that had announced and is currently shipping a 5G phone. They are planning to launch at least ten 5G smartphones in 2020, and one of them is the infamous Xiaomi Mi Mix 3 5G. Prices for these phones vary from high-end smartphones to mid-low phones.
Other Brand/Devices
– Oppo Reno 5G
– Huawei Mate X
– One Plus 7 Pro 5G
Rumoured Upcoming 5G-supported Phones
Apple – iPhone 12
Apple has been moving slower compared to the rest of the industry. Still, there is a rumour where the upcoming iPhone 12 and iPhone SE 2 will have 5G support. These two will be Apple's first 5G phones. The new iPhone 12 will come out in September 2020.
Sony – Xperia 1 II
Officially pronounced as "Xperia One, Mark Two", this phone is the first 5G phone Sony will produce. The quality of the camera on this phone is the best feature. Other than 5G, Xperia 1 II will have a lot of new features. It will be released sometime in 2020.
Nokia
The famous Finnish mobile devices manufacturer is making a comeback! Nokia will launch its first 5G phone in Q1 2020. The phone is a collaboration between Nokia and Qualcomm Snapdragon 765. The unnamed device might go official during Mobile World Congress (MWC), the world's largest exhibition for the mobile industry.
Other Brands
– Black Shark
– Royale FlexPai
This is all you need to know (for now) about the basics of 5G! How familiar are you with 5G? Are you excited for this new innovation?
Let us know on our social media!
FB: Flexiroam
IG: @flexiroam
Twitter: @flexiroam
---
References
– https://www.gsma.com/futurenetworks/technology/understanding-5g/5g-innovation/
– https://www.gsmaintelligence.com/research/?file=b9a6e6202ee1d5f787cfebb95d3639c5&download
– https://www.qualcomm.com/invention/5g/what-is-5g
– https://www.sdxcentral.com/5g/definitions/the-top-countries-with-5g-deployments-and-trials/
– https://5gobservatory.eu/5g-is-really-on-in-europe/
– https://www.techrepublic.com/article/5g-will-impact-these-10-industries-the-most/
– https://www.cbinsights.com/research/5g-technology-disrupting-industries/
– https://fortune.com/2019/05/22/health-concerns-5g-cellphones-cancer/
– https://asia.nikkei.com/Business/Technology/Japan-readies-2bn-to-support-industry-research-on-6G-tech
– https://techblog.comsoc.org/2018/06/06/5-nordic-countries-agree-to-accelerate-5g/
– https://www.forbes.com/sites/moorinsights/2019/07/19/who-is-really-leading-in-mobile-5g-part-4-infrastructure-equipment-providers/#50ed4f0a9130
– https://www.forbes.com/sites/patrickmoorhead/2019/06/27/who-is-really-leading-in-mobile-5g-part-3-5g-mobile-handsets/#4e903ef61203
– https://www.zdnet.com/article/xiaomi-to-launch-at-least-10-5g-smartphones-in-2020/
– https://techcrunch.com/2020/02/24/sony-announces-its-first-5g-flagship-the-triple-lens-xperia-1-ii/
Related Posts
52

Samsung is about to shake things up in its Galaxy line up with the anticipated Samsung Galaxy S11. It is said to be Samsung's flagship phone for 2020, but no…

38

"Roaming is not cheap and it can make your heart stop when you get a huge bill after a fabulous holiday. The bill shock has forced many to leave their…