When talking about high technology gadgets, we tend to subconsciously think about some human-like robots or even flying cars. Never would we have thought that high technology gadgets can be used in our everyday lives. Coffee mugs aren't just regular coffee mugs now, there are some mugs that heat your drink automatically. Our essential items are getting more and more advanced.
Are you worried that they might be so expensive since these devices are high technology? Well, that's a concern that we all have. But, we'll give you a list of high technology gadgets that are less than $200 and obviously long-lasting!
1. LARQ Self-Cleaning Water Bottle
Cleaning a water bottle is a common day-to-day activity that, believe it or not, most people hate, despite its importance. On top of that, it's so hard to clean the inside of a bottle thoroughly. LARQ Self-Cleaning Water Bottle is definitely made for those who have little to no time cleaning their precious water bottles. Equipped with UV LED technology, these water bottles will clean your bottle and purify your water.
Best of both worlds right?
Get LARQ Water Bottle for USD$95
2. PopPower Home Charger
Smartphone users are familiar with PopSocket and how life-changing it is right? That means you guys are also familiar with how hard it is to charge your phone with your PopSocket stuck on the back of the case. PopPower is a new technology from PopSocket to make your life easier! PopPower Home Charger is a Qi-enabled wireless charging pad that makes it compatible with Qi-certified devices.
Get PopPower Home Charger for $60

3. Fitbit Inspire HR Fitness Tracker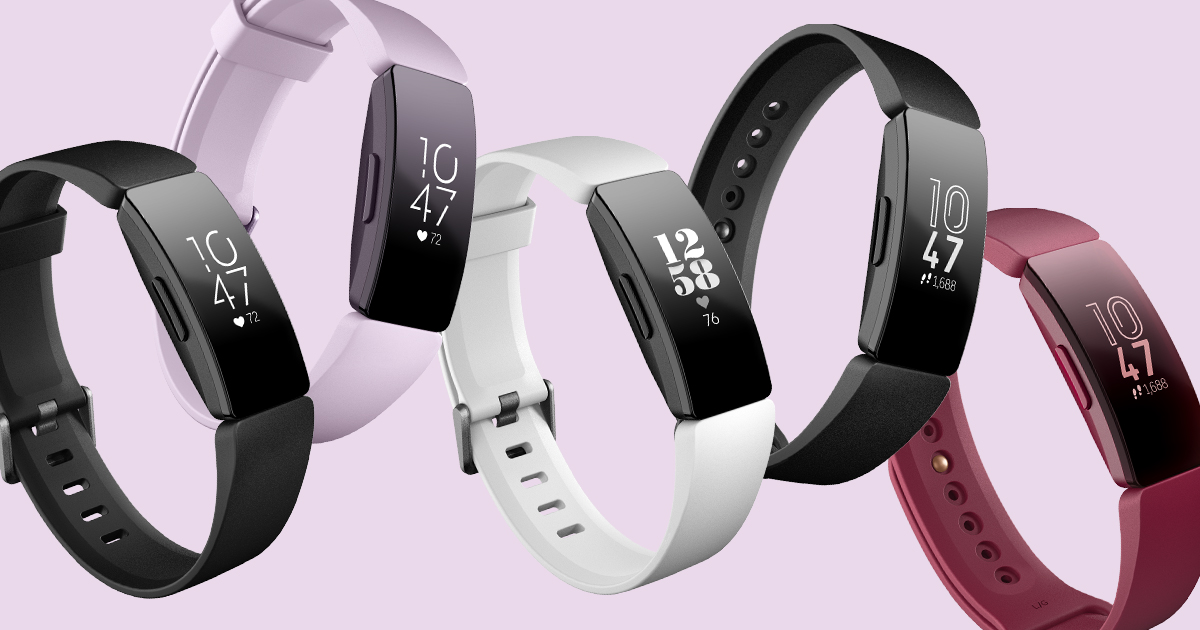 Of course, Fitbit is on the list. Fitness lovers will be super blessed to have Fitbit Inspire HR fitness tracking device. Not only does it serve as a fitness tracker, it is also a smartwatch. It's pretty much killing two birds with one stone with Fitbit Inspire HR. This fitness tracker is designed with a reminder to help the users to stay active, hydrated and sleep. It also records your exercise, as well as it is waterproof and equipped with a long-life battery. What more do you need for your daily exercise?
4. PhoneSoap Phone Cleaning and Sanitizer
Believe it or not, your phone is one of the dirtiest surfaces you own and use frequently. Imagine this, you touched the handrail or grip straps on the train and everyone knows how dirty it is and then you touched your phone. PhoneSoap is a one-stop solution to fight off germs from your phone! While it is not an actual soap, it does better work cleaning your phone than a bar of soap. There is no liquid, chemical or heat, just a UVC technology to combat the dirty particles off your phone. Better yet, it also charges your phone!
5. Tile Pro Tracker with Replaceable Battery
There are times when we lost our earphones or wallets and wished for a tracker so we can find them. The time has finally come for the clumsy owners of a lot of things that they have lost for more than once. Tile Pro Tracker will help you find your keys, wallet, bags, pretty much anything you own. This self-proclaimed "high performance tracker" has 400ft range, their loudest ring and a 1-year replaceable battery. Saving the lives of the users, indeed.
Get Tile Pro Tracker starting from $34.99
6. Furbo Dog Camera with Treat-Tosser
Being a dog-parent has taught us how to keep our baby safe and happy. However, what happens if we need to travel or go somewhere and no one can babysit the cute-looking Pomeranian in your house? Furbo Dog Camera solves every problem and concerns that a dog-parent has! This device lets you see and talk to your dogs, and amazingly it can also toss treats to them! Equipped with a smart-dog alert and real time updates on your four-legged baby, you don't have to worry about their safety anymore.

That's it for the high technology products to help your daily routine! Keep yourself updated with the latest technology trend with RoamingBuzz!
Stay Safe, Stay Home, Stay Connected with FLEXIROAM