Direct spending on corporate travel by domestic and international travellers include expenditures on meetings, events and incentive programs (ME&I), which summed up to $317.2 billion in 2017.
Recent estimation from the US Travel Association shows that businesses in the US spent more than $307 billion on business travel in 2016.
An additional of 514 million business trips were also taken in 2017 which created a total economic impact of $424 billion.
Not to forget, there is also another spending such as hotel accommodation, which sums up the expenditure of daily allowance and also laundry, taxi transport as well as daily essentials.
According to ECA's Daily Rates, supposing that the costs for all the above are involved, Lagos (Nigeria) and Luanda (Angola) are among the most expensive locations for business trips.
An average of $420 – $470 per night would be the cost for a business standard 4-star hotel room in these cities including breakfast.
On the other hand, staying connected online is also essential for travellers. According to the global research from Amba Hotels, companies in the US spent more than $7.3 billion annually for their employees to stay connected online while travelling.
The study shows that the average US business traveller spent $15.1 per day in Wi-Fi and roaming fees.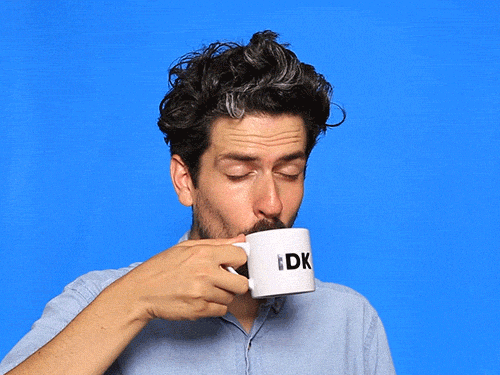 This shows that travellers are spending too much to stay connected online, regardless if you are travelling for business or if you are travelling for vacation.
And you will not believe what happened to James on his holiday. He was charged for more than £5,000 by Vodafone for checking email in the airport.
Mr James Stevenson, 44, lives in Berkhamsted, Hertfordshire and he is the director of a recruitment company.
He was travelling to Cape Town on a holiday with his wife, Sarah and their 15-month-old daughter Luna. It was also the first time that they were on a long-haul flight.
When they arrived at the airport, James switched on his mobile phone to get the hotel details from his email.
By the time he found the email, he received a text from Vodafone saying that he had spent £495.
He felt so shocked and called the company.
He found out that the total bill for data roaming in the airport was more than £5,000, which was the same amount that he spent on the entire vacation.
He said, "All I did was to find an email after a 12-hour flight with a one-year-old. This all took place in the airport and Vodafone has confirmed it was less than an hour of roaming, their minimum time breakdown."
Vodafone

says there is nothing they can do.
He was expecting a relaxing family trip but it was all ruined due to the stress," Vodafone was dismissive, and I spent the holiday worrying about this bill."
Malaysian was charged for more than RM22,000 for using data roaming from

U Mobile

in less than 24 hours.
She travelled to Koh Lipe, Thailand and got charged a whopping RM22,278.628 for using only 350MB of data roaming in 2015. She did not expect to receive such a bill shock upon returning from her trip although her credit limit is RM200!
She was offered to use 50MB internet roaming for free with its preferred roaming partner, True. However, she was connected to a non-preferred partner, AIS.
Whereas in Australia, Australians travellers are still being stung by roaming charges to date.
A survey was conducted with 2,004 people by Finder.com, more than 400,000 had received at least one bill shocked of $278 upon returning from their travel, which indicates 5.8 times of their monthly plan cost. That sums up a total of $92 million in global roaming charges.
Alex Kidman, a telco expert at finder.com.au, says there should not be any unexpected bill when Australians take their phone overseas.
"To make sure you don't get stung, it's a good idea to plan ahead and do some research. Either pick up a local SIM at your destination or find a roaming package at home."
At Flexiroam, we offer free global data roaming to our travellers!
FLEXIROAM (ASX: FRX) is the leading global mobile virtual network operator offering an affordable alternative to current mobile roaming services. FLEXIROAM was listed on the Australian Securities Exchange (ASX) in June 2015 with the goal of rapid growth and global expansion. With its affordable voice and data roaming service and access to 580 networks operators around the world, FLEXIROAM is the preferred roaming service for global travellers.
The main product, Flexiroam X is a 0.08mm microchip attached on your current SIM card, enabling you to access data roaming anywhere in the world, connecting you to the local networks.
The CEO of Pacific Asia Travel Association, Dr Mario Hardy says, "I've been using Flexiroam for a few months now and in several countries around the world. This is the best roaming product I've ever used. Works every time without a glitch and it simplified my travel experience enormously!"
With the microchip, travellers can use the Flexiroam X app to browse through various data plans. Currently, Flexiroam offers more than 200 data packages that travellers can use in up to 130 countries all around the world.
No commitment, no monthly subscription, no hidden charges and more importantly, no more risk of getting sky-high roaming charges!
Now you can roam with Flexiroam for FREE, by redeeming it in the link below! It includes a Flexiroam Xcite starter pack with 1GB data that you can roam in more than 53 countries.
Let's forget about the roaming charges and start roaming with Flexiroam today!
References:


https://www.hotelmanagement.net/tech/average-business-travelers-spend-15-10-on-wi-fi-and-roaming-charges-per-trip




https://www.independent.co.uk/news/uk/home-news/man-pays-vodafone-more-than-5000-in-charges-after-one-hour-of-internet-roaming-while-abroad-a6780001.html





https://www.cntraveler.com/stories/2015-03-23/how-to-avoid-international-roaming-charges-the-definitive-guide




https://alertify.eu/most-expensive-cities-for-business-travel/




https://www.ustravel.org/answersheet




https://alertify.eu/business-travel-roaming-expenses-and-how-to-avoid-them/




http://www.techguide.com.au/news/still-getting-stung-global-roaming-charges-heres-avoid/





https://www.lowyat.net/2015/65036/malaysian-consumer-receives-spectacular-rm22000-bill-shock-in-data-roaming-charges/
---
Follow us on:
Facebook: https://www.facebook.com/flexiroam/
Twitter: @flexiroam
Instagram: @flexiroam