One of the most iconic game consoles is making a comeback and this time it will be twice as grand as the previous one. Yes, it's Sony PlayStation 5 or PS5. Guessing the release date according previous releases is the best bet.
Speculations are here and there on the internet, but Sony is still keeping their lips sealed about what to expect. At least, to the public. Exclusive hints have been dropped from Sony Officials regarding the specifications and release date.
Let's dive deeper into Playstation 5!
Release Date
Sony has given their loyal users a peace of mind as they have confirmed the release date for PS5. Although it's not as specific as we wanted it to be (shucks!), expect to have PS5 in your arms "in time for Holiday 2020" in the USA, which means that it will be some time between October and December 2020.
According to TechRadar, a source revealed that the "confirmed" date will be November 20th, 2020 in North America. There has not been any confirmation from Sony's end, but best believe that it will be here before Christmas time.
A statement from Sony's PR revealed that the COVID-19 pandemic won't delay the release for PS5. So, it's either you'll be getting it for your Christmas present or you'll be giving PS5 as a present to your loved ones. 
Details
Specifications
According to an official statement released by Sony, these are the specifications of the upcoming Playstation 5:
CPU
x86-64-AMD Ryzen™ "Zen 2"
8 Cores / 16 Threads
Variable frequency, up to 3.5 GHz
GPU
AMD Radeon™ RDNA 2-based graphics engine
Ray Tracing Acceleration
Variable frequency, up to 2.23 GHz (10.3 TFLOPS)
System Memory
GDDR6 16GB
448GB/s Bandwidth
SSD
825GB
5.5GB/s Read Bandwidth (Raw)
PS5 Game Disc
Ultra HD Blu-ray™, up to 100GB/disc
Video Out
Support of 4K 120Hz TVs, 8K TVs, VRR (specified by HDMI ver.2.1)
Audio
"Tempest" 3D AudioTech
Design
Sony hasn't revealed how the design of PS5 is going to be, but there are a lot of predictions on the internet regarding the latest and most advanced version of PlayStation. Rumours are here and there, we know that you can't for the grand reveal of PS5.
These are the 5 possible designs of PlayStation 5 compiled by GameRant
1. X-Shaped PS5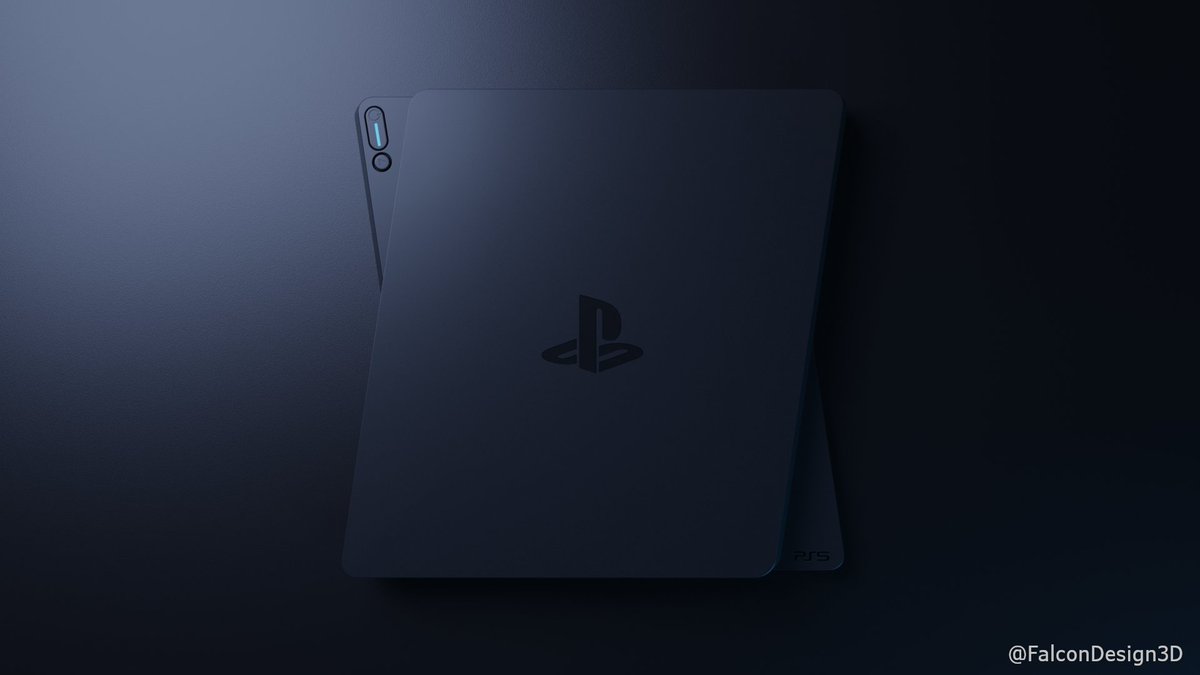 2. PS5 Dev Kit Render by LetsGoDigital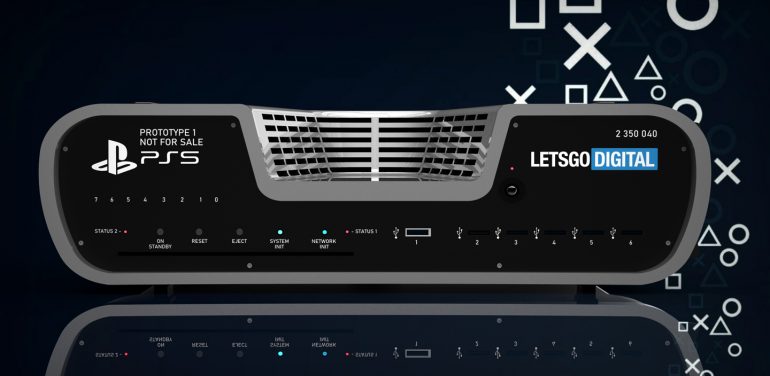 3. PS5 by TurnOn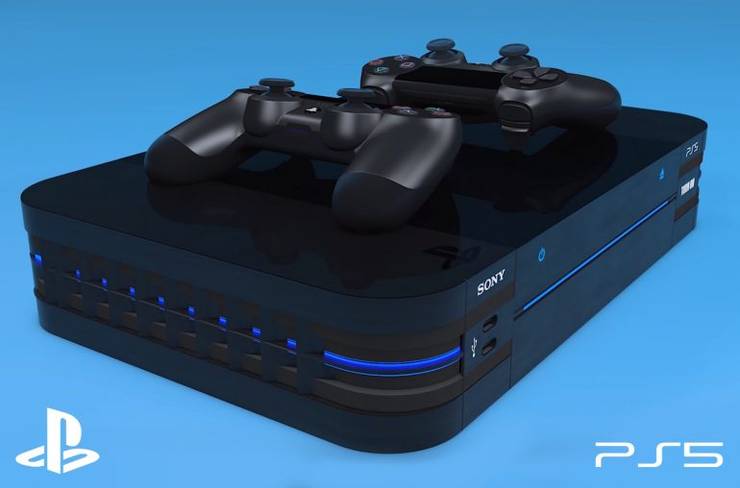 4. PS5 Concept by CrimsonNocture
5. PlayMan by CURVED/Labs
Price
In the third quarter earnings call of Spiel Times, Sony's Chief Financial Officer Hiroki Totoki, has yet to decide on how much they're going to charge their users for the next-gen gaming console.
With a lot of considerations such as the market rate for gaming consoles, labour cost, personnel cost, the promotion, and other aspects, Sony has put a hold on the price for now. Hiroki Totoki is aiming for "the best balance" to make sure that the product is profitable.
The speculations about the price range from PlayStation fans are well-spread on the internet. Some said that it might start at USD$499, but we won't know for sure until Sony gives out a statement. 
What to expect from PS5
In an exclusive statement obtained by Wired, PlayStation 5 is repeatedly called as "the next-gen console" by Mark Cerny. Best believe that Sony is cooking some high technology quality in its savvy kitchen.
What exactly do people need to expect from PS5?
1. Solid-State Drive (SSD)
Mark Cerny viewed the usage of SSD in PlayStation 5 as "unlocking an entirely new age". The internal storage of PS5 is going to be built in at 825GB for the custom SSD.
SSD allows PS5 to load faster and it enables developers and gamers to expand their gaming worlds. Expect effective usage of system memory to be present in PS5 as a way to help the gamers enjoy the full experience of the next-gen gaming console.
2. Powerful processor and GPU
PlayStation 5 is going to deliver a powerful gaming experience by having a customized processor and GPU that supports ray tracing. Ray tracing is "a technique that models the travel of light to simulate complex interactions in 3D environments" according to Wired.
Its benefit is mainly for the visuals of the games. The previous PS4 games will also be compatible with the upcoming PS5 because of the GPU architecture.
3. 3D Audio technology
Visual is not enough for games, am I right? Audio enhances the feeling and the ambiance of a game. It's exactly why the AMD chip of PlayStation 5 will include a custom unit for 3D audio technology. It will definitely set a benchmark for its competitors.
The result – as said by Mark Cerny, will "make you feel more immersed in the game" because sounds come at the user from every direction. For a golden experience, it's better to use headphones when playing games.
4. VR-supported technology
Oh yes, this will definitely be a key feature of PS5. Virtual reality is one of the main features of a game in the current era. This next-generation console will be compatible with the current PSVR, although there might be PSVR 2. But this one is definitely still a rumour. 

PS5 Games
For now, there haven't been many approved or confirmed games that will be compatible with PS5. Some developers have dropped announcements that their games will be played in PS5. Most PS4 games are able to be played with PS5. What are all the games that are exclusively made for PS5?
Confirmed Games
1. Warframe
2. Gothic
3. Rainbow Six Siege
4. Outriders
5. The Lord of The Rings: Gollum
6. Godfall
7. Watch Dogs: Legion
8. Gods and Monsters
9. Untitled Harry Potter RPG
10. Silent Hill 5
Rumoured Games
1. Cyberpunk 2077
2. Death Stranding
3. Ghost of Tsushima
4. Grand Theft Auto 6
5. Final Fantasy 7 Remake
6. God of War 2
7. Battlefield 6
8. Starfield
9. Gran Turismo
10. The Last of Us: Part II