Staying at home doesn't always mean that you're going to dwell in the pit of boredom. Staying at home can be a fantastic way to continue that self-care routine you left behind when you entered your activities. It can also be a way for you to catch up with your favourite movies and TV series!

Staying at home? Don't worry! We got you covered!


9 things you can do when staying at home:

1. Meditate
Yup! You can get back to your meditation routine. You can find plenty of videos on YouTube. Download some apps on your phone and follow those instructions!

App Recommendations
Headspace
Calm
Free meditation app that will help you get your inner peace back. The app has everything in store for you, such as calming anxiety and mindfulness topics with a range from 3 to 25 minutes. 
Available on App Store and Playstore
2. Clean your house
Cleaning is not a positive thing for some people, but trust us, you need to clean! It helps you to stay clean and fill your time with good deeds for yourself! Don't know where to start? Let us help you with that!

App Recommendations
OurHome 
OurHome keeps your chores intact and organized, like how they should be! It's easy to use, and obviously, it's family-friendly. You can view your progress and just "check the bubble" when you're done! 
Available on App Store and Playstore
Do!
Do!, just like the name, makes you do things organized. As a housekeeping to-do list app, Do! offers a simple and straightforward appearance and system. It allows you to feel as if you're writing down your checklist on a piece of paper.
Available on App Store and Playstore
3. Cook or Bake
Unleash your inner MasterChef and get your apron! Let's cook or bake your day away with these recipe apps. Try out one or two or even ten recipes and give some to us here in FLEXIROAM!
App Recommendations
BBC Good Food
BBC is not only about British TV, but it also offers more than 10.000 recipes in the application! Get your cooking utensils ready, preheat your oven and let's cook!
Available on App Store and Playstore

Tasty
Yup, other than their popular Instagram videos that you may have come across with, Tasty has its own app! Tasty has a variety of recipes, from sweet to savoury, vegan to everything about meat.
Available on App Store and Playstore
4. Catch up on your favourite TV series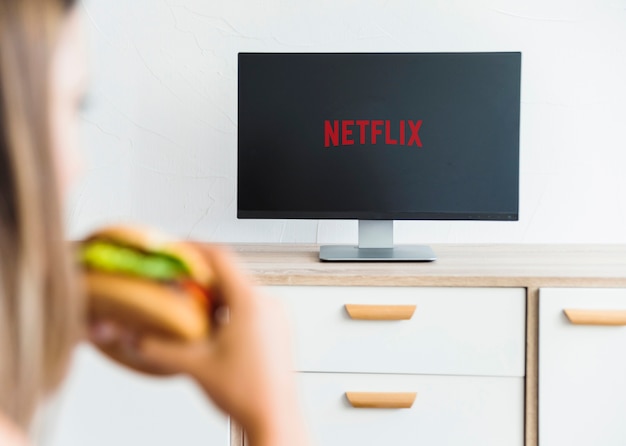 Whether through Netflix or any other streaming platforms, once you start on a series, you can never stop! Especially when they release the episodes in a huge chunk. So, get your popcorn, snacks, your soft drinks and get comfy under your blanket and watch those TV series you are dying to start! 

TV series recommendations
Brooklyn Nine-Nine
Brooklyn Nine-Nine is a comedy TV show that revolves around Brooklyn's finest detectives in the 99th precinct. The main character, Jake, is a great detective who has one weakness – growing up. Can you imagine the chaos it must have been to have a childish detective? Exactly why you should get started on Brooklyn Nine-Nine. They have 6 completed seasons and 1 ongoing season!
Money Heist
A bit more serious compared to Brooklyn Nine-Nine, Money Heist or La Casa de Papel is a Spanish TV show that's worth watching! The show is about a group of 8 robbers who are plotting to rob the Royal Mint of Spain. The suspense and drama are the things we love the most about this series! Start your 23 episodes journey right away.
The Circle
Reality TV shows to complete your stay-at-home experience? Of course! You'll be fine sitting on your couch watching The Circle. It's a reality TV show that involves competition and social experiment by putting all the contestants in the same apartment building, but they never meet each other. They are only allowed to communicate with each other via The Circle, a social network. Let's get that curiosity and feed it with The Circle!
5. Workout at home

App Recommendations
Pear Personal Fitness Coach
This free workout application offers you a wide variety of audio coaching with a rich array of guided exercises. You will have access to different coaches and exercises based on your needs. Sharing your fitness data to your other fitness apps will be easy!
Available on App Store and Playstore
Nike Training Club
Nike expands its wings to the exercise application. The professional activewear brand is undoubtedly the best when it comes to workout routines. It offers a wide variation of guided workouts for you to stay in shape and stay healthy. The workout's time varies between 15 to 45 minutes.
Available on App Store and Playstore
6. Movie marathon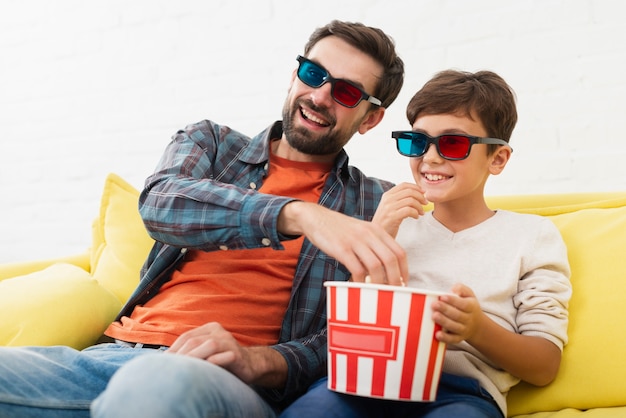 Done with your workout? Have you eaten? It's time for you to get back to your exercise. Nope, not a sport exercise. It's a marathon! Movie marathon time for you! Stream your favourite movies and get lost in another world. 

Movies Recommendations
Parasite
We're pretty sure you have heard of the first Asian movie to ever win Oscars, Parasite! The film implicitly brings up the topic of capitalism in a unique way.
Available for rent on iTunes, Amazon, and other digital streaming services.
Once upon a time … in Hollywood
Quentin Tarantino's own comedy-drama movie starring Leonardo DiCaprio and Brad Pitt. Yup, these two legends in the same film! The film itself is about Hollywood's golden era in 1969.
Available on Netflix and other digital streaming services.

Little Women
Familiar with the classic book by Louisa May Alcott, Little Women? In 2019, the movie Little Women was released. It's a coming-of-age period drama movie about 4 sisters in the post-civil war America in the 19th century. Dive into history and enjoy the film.
Available for purchase on iTunes and Amazon
7. Listen to music and podcasts
Music never gets old, am I right? While you're doing your work, housework, assignments or even when you're just laying in bed, music is your number one best friend. Stream your favourite music or explore and venture out beyond the genre you liked. Not just music, podcasts are also on the list of needs when you go on these streaming services applications: 

App Recommendations
Spotify
Spotify is one of the most popular music streaming services in the world. They have thousands and thousands of playlists that you should venture out depending on your genre or even better outside your style. Not only music, but Spotify also has a variety of podcasts you should definitely listen to! Education or entertainment, they got you covered!
Available on App Store and Playstore
Apple Music
For Apple users, you guys are familiar with how Apple Music works, right? Apple Music has all kinds of music genres you have never even heard of. Besides music, Apple Music offers you vast arrays of podcasts for you to indulge in. 
8. Mobile games
Let's get started on mobile games now! Gamers are probably playing their favourite games right now, especially when they're staying at home. PUBG and Fortnite should already exist in your devices. Get your gaming gear or just your thumbs ready to play these fantastic games on your mobile devices! 

Game recommendations
Call of Duty: Mobile
What's better than a war-themed game when you stay at home? Call of Duty is definitely a familiar game among the gamers in the world. Download this game and take a trip to another realm of Call of Duty.
Available on App Store and Playstore
Exploding Kittens
Have you heard of Exploding Kittens? It's a card game that will most likely ruin your friendship! Just kidding! The suspense of this innocent game is amazingly addicting. Now available on your mobile devices, watch your family and friends fight over these cute kitten cards! With only $2, you can enjoy this unique game that will take your breath away.
Available on App Store and Playstore
Alto's Odyssey
Alto's Odyssey is a never-ending sandboarding game which is now available for free! Explore the desert and get lost now in the world full of a majestic, vast and unexplored desert!
Available on App Store and Playstore 
9. Read your books or eBooks
Done with visuals for the day? Great! We have something for you just before you head to bed and finish up your day! Take out those books you haven't started or finished and start reading now! This is the best time for you to explore new things and finish what you have begun before. We will give you some books that are just released in late 2019 or 2020 to add up to your reading list:

Books recommendations
"Such a Fun Age" by Kiley Reid
This book was released in the final moments of 2019 and is still among the bestselling books. The story is about a young black girl who was accused of kidnapping a baby of a wealthy white family that she babysat. Interested? Let's whip out your Kindle or eBook readers and start reading! 
"Topics of Conversation" by Miranda Popley 
This debut novel of Miranda Popley brings up the topic of conversations between women wrestling with the stories women tell. These stories are about desire, friendship, and a lot of other things. It sounds so exciting, and we know you will love it!
And that's 9 things you can do when you're staying at home! 
Oh not to forget, stay connected with FLEXIROAM because we are here to help you enjoy your home experience! Of course, as a service provider, your satisfaction and experience are the most important things to us. 
These are just for you, FLEXIROAMERS!
1. 65% OFF selected Global Data Plans*
2. UP TO 60% OFF Local Data Plans*
3. BIGGER DATA FOR GLOBAL DATA PLANS! (We're talking 15GB, 20GB here!)
* Terms and conditions apply
Don't forget to join our Facebook Group for you FLEXIROAMERS to share about your travel experience with the fellow FLEXIROAMERS!
CLICK HERE TO JOIN GLOBAL ROAMING COMMUNITY
Follow our Social Media pages:
Instagram: @flexiroam
Facebook: Flexiroam
Twitter: @flexiroam
LinkedIn: Flexiroam
Monitor our blog at RoamingBuzz, and check our website at Flexiroam.com