We are all familiar with how Apple releases their new devices. Every year, their loyal customers are excited about what new technology that Apple will be implementing. iPhone 11, 11 Pro and 11 Pro Max are still the latest and by far the most advanced smartphones from Apple. But, will iPhone 12 change the game completely?
Release Date
iPhone 12 is speculated to be unveiled by Apple in Fall 2020, precisely in September. Due to the recent COVID-19 global pandemic, it's still unclear whether Apple is going to delay or move forward with the release for iPhone 12.
Nikkei Asian Review, a Japanese online media, reported that Apple might press pause on the iPhone 12 release date by months. On the contrary, Bloomberg wrote that Apple is not delaying the launch of iPhone 12 series, but future products might be affected. 
Worst case scenario is that the iPhone 12 will be ready for purchase in 2021. Tomsguide cited a report saying that 3 models of iPhone 12 will make an official appearance in the market in September 2020, while the biggest one – iPhone 12 Pro will hit the market a month after.
Models and Details
Ming-Chi Kuo, an Apple analyst, predicted that iPhone 12 will come in fresh with 4 models. Each model will come in different sizes: one at 5.4 inches, two at 6.1 inches and the largest model will approximately be 6.7 inches.
These models are expected to be equipped with an OLED display changing the game for Apple as it previously incorporated liquid display. 
Design: New blue?
There are a lot of speculations about how the new iPhone 12 will look like. But, expect less to none drastic changes from iPhone 11 to iPhone 12. MacOtakara (cited from Tomsguide) claims that the upcoming iPhone 12 won't have too many differences from iPhone 11 aside from its size.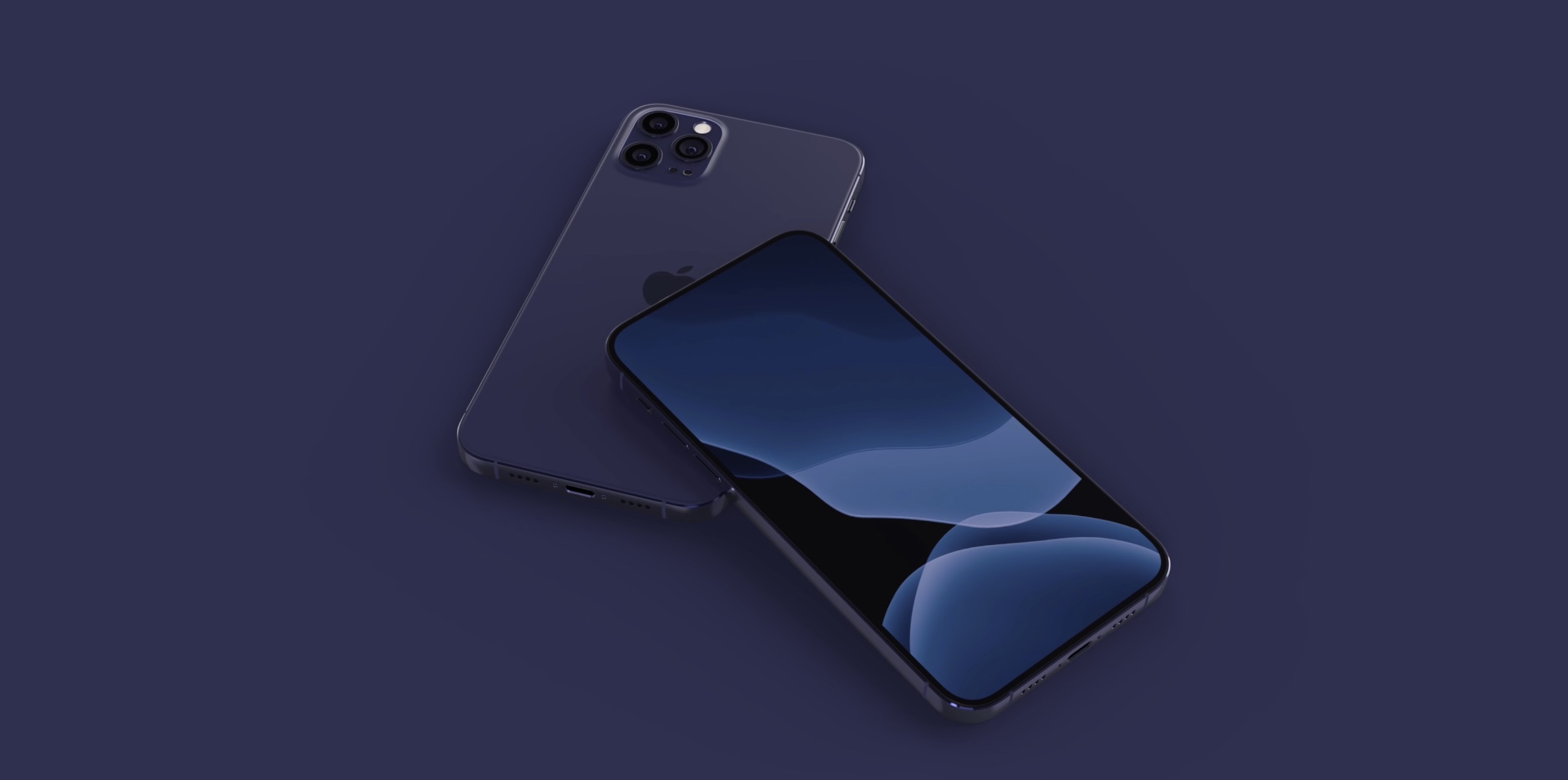 The curved rail design will be the same, it's going to be thinner, taller and with smaller bezels. On top of that, another dash of surprise is expected to rock the loyal users of Apple. Rumour has it, there will be a new color, blue. Adding extra color is always Apple's signature move to "wow" the market.
The rumoured designs are pretty much everywhere on the internet. Let's take a look at these phone renders:
1. No-notch iPhone 12 by Benjamin Geskin
Geskin came up with an iPhone 12 render based on the leaks and speculations on the internet and that includes the notch. Instead of having a notch, Geskin placed the True Depth camera component inside a thin bezel. 

2. Round-edged iPhone 12 by Phone Arena and Phone Industry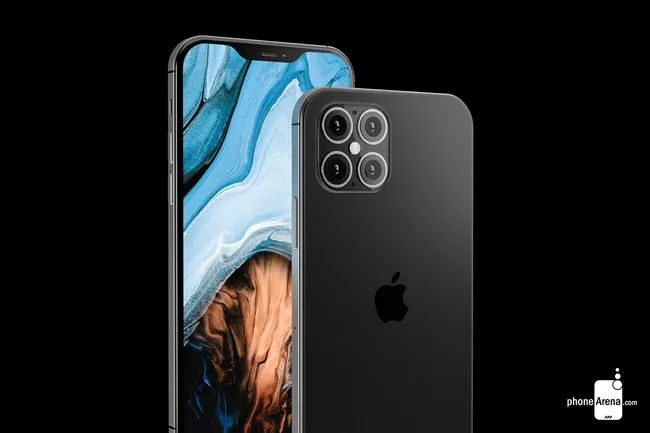 Phone Arena and Phone Industry conceptualized the idea of iPhone 12 being the most dramatic iPhone ever. The new look will include a round-edged design, slender notch that houses the True Depth camera. On top of that, this design is said to adopt iPhone 4's matte aluminium band.

3. LiDAR Scanner iPhone 12 by Svet Apple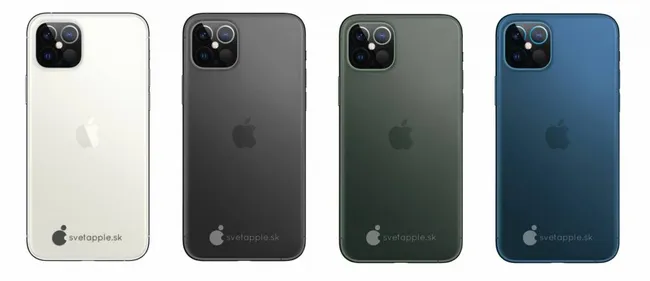 Svet Apple, also came up with an exclusive iPhone 12 renders. In the photos, we can't really see any significant upgrades or changes from iPhone 11 to iPhone 12. But, in the rear camera, this design includes how the iPhone 12 will look if the speculation of LiDAR scanner being incorporated into the rear camera is true.
Price
This is the part that we dreaded the most. We all know that the iPhone series are one of the expensive phones in the industry. Previously, iPhone 11 cost $699, iPhone 11 Pro and iPhone 11 Pro Max cost $999 and $1,099 respectively. While it is confirmed that Apple will include new features and upgrades, the price for these 4 devices haven't been officially released yet. Most 5G-enabled devices that were released in 2020 have a higher price compared to their previous devices. Will Apple increase its price?
Positive news regarding the price is that Apple won't significantly increase the price, but yes there will be an increase. The estimation is between $30 to $100 depending on the models.
What to Expect
New phones, new technologies and upgrades. What exactly do you need to expect from iPhone 12? Compiled from MacRumors and Tom's Guide, here are the things to expect:

5G Connectivity
Ming-Chi Kuo stated that all of the iPhones in 2020 will use 5G technology and that includes iPhone 12 models. Apple plans to transition from Intel chips back to Qualcomm modem chips and use their 5G technology. The chip is said to support all major frequency bands, operation modes, and network deployments. This will make iPhone 12 as Apple's first ever 5G-enabled smartphone.
Display
It is briefly mentioned in this article that all 4 models of iPhone 12 will be equipped with OLED displays, replacing LCD. The usage of OLED will allow Apple to be more flexible in terms of design. Future iPhones might adopt Apple Watch's low-power LTPO display technology that uses less power, but it is uncertain whether iPhone 12 will use this technology.
Performance – A14 Chip
Rumour has it that Apple will use smaller chips that will bring improvements to the device. The chips are manufactured by TSMC, starting in April. A leaked Geekbench 5 score card retrieved from Tom's Guide, proposes that the next generation of iPhones will be competing with Android flagships. 
Cameras
Cameras are one of the main reasons why Apple users decided to stay loyal to the iPhone series. In 2019, Apple made a massive change with their triple-lens camera for iPhone 11 Pro and 11 Pro Max, but what does Apple have in store for iPhone 12?
Apparently, according to some rumors on the internet, the new iPhone models in 2020 will have 3D rear cameras, implying that they will use LiDAR Scanner features just like in the 2020 iPad Pro models. LiDAR Scanner enables users to map the environment around them at the photon level at nano-second speeds. Aside from LiDAR Scanner, rumors indicate that Apple will use the new time-of-flight rear camera, sensor-shift image stabilization technology, dual or triple lens camera array, depending on the model.
As for its TrueDepth Camera System, Ming-Chi Kuo believes that at least one model in the upcoming iPhone in 2020 will have a smaller front camera lens to improve its screen ratio with a smaller notch. 
Battery
Apple suppliers are working on a customized battery protection that will free up some space in the iPhone. These upcoming iPhone is predicted to have a small gain in battery capacity.
Touch ID
Touch ID might make a comeback in iPhone 12 and other future iPhones. A Taiwanese website Economic Daily News believes that at least one of the iPhones in 2020 will use Qualcomm's ultrasonic fingerprint system. Some reports even said that Apple might use acoustic fingerprint technology and notchless phones with an under-display fingerprint sensor.
USB Type C and Fast Charging
We might have to say goodbye to Apple's Lightning port and welcome USB-C charging. Apple's iPad Pro 2020 uses USB-C and iPhone 12 will probably ditch its Lightning cable. The European Union has come to a conclusion that manufacturers should use USB-C to increase consumer convenience and minimize technological waste. Apple doesn't have much choice but to follow it.

So, that's it for now on what you need to know about Apple's iPhone 12. Get your wallet on standby as iPhone 12 is coming this year!
Stay safe, stay home, stay connected with FLEXIROAM
Related Posts
62

The Apple Special Event 2019 took place on 10 September at the Steve Jobs Theatre in Cupertino, CA where it unveiled the new innovations to products such as App Store,…

61

Apple has invited worldwide press for an event set to take place on 10 September at Cupertino, California. It's quite certain that this will be the launch of the all-new…